Leadership Team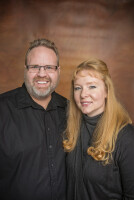 Chriss has been the Lead Pastor of New Life since moving from his hometown of Indianapolis in 2015. He is a graduate of Central Bible College, now part of Evangel Univerity (Springfield, MO) and the University of Valley Forge (Phoenixville, PA). His wife, Kristi is a graduate of Oral Roberts University (Tulsa, OK). Chriss and Kristi are high school sweethearts and met in the church choir. They were married in 1999 and have two children, Ana and Christopher Jr. Chriss was ordained with the Assemblies of God in 2002, and together, he and Kristi have served in full-time ministry since 2000.
Chriss and Kristi love to spend time with their family and friends around a campfire and enjoy prayer retreats, traveling, exploring the Mission Mountains, and seeing people become all God has for them.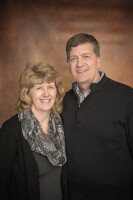 Jay & Kari Gallatin
Equipping / Executive Pastor
E-Mail:
Facebook: jay.gallatin.9

Jay was born in Beverly Farms, Massachusetts but grew up in Minnesota and Washington. His family moved to Montana in the late 90's and ended up putting their roots down in Polson, Montana where they have been ever since.
Jay has a strong background in church leadership and for many years has served the local church in a variety of roles. Now he assists in the day to day operations and provides leadership to the staff and ministries of New Life.
When not doing "church" stuff, Jay loves to spend time with his best friend and wife, Kari. Together they have raised five great kids and love being grandparents. Jay loves to follow all his children but especially watch his boys play college football. He is an avid reader of personal growth and is always looking to raise the lid of leadership.
Jay and Kari love to live life, family, church, community, and career, with Jesus at the center of it all. He has a burning desire to help others and to see them become all they can be in Christ. We LOVE our church and are excited to be on this amazing ride!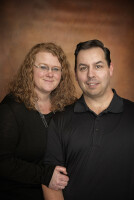 Stephen & Tammy Doll
Children's Ministries Pastors
E-Mail:
Facebook: tammydoll

Stephen and Tammy are the Children's Pastors at New Life. They were married in 1997 and are blessed with three amazing children. Stephen is an Electrical Design Engineer by trade and Tammy homeschools their three kids and has a crochet business. They love to spend time as a family, go camping, traveling, spend time with friends, play games, hunting and spend time outdoors.
They both have worked in the kid's ministry of New Life for the past thirteen years and are currently working on their pastoral studies through Global University.
Stephen and Tammy are excited to see the work that God is doing in kids all across the Valley and look forward to furthering their relationship with Him through discipleship in Breakout Kids.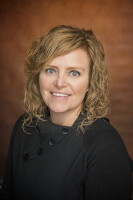 Pam Kinzle
Office Manager
E-Mail:
Facebook: pam.kinzle

Pam and her husband Rob have been married for over 30 years and have three wonderful children. They have been active members of the church since 2004 when they relocated to the area. Her family loves the Mission Valley and feels very blessed to live in such a beautiful part of the country.
Pam has been on staff at New Life as the Office Manager since 2012. She loves Jesus and people with simplicity and a genuine heart.
Bonnie grew up in Polson and has always been actively involved at New Life. She spent her undergraduate college years at Vanguard University of Southern California pursuing a degree in Religion: Pastoral Leadership Studies. She has a Master's degree in Organizational Psychology and Nonprofit Management which she utilizes as the Executive Director of PEACE, a local nonprofit that provides education on and brings awareness to the issue of domestic abuse in the Christian community.
Bonnie enjoys spending time on the lake, coaching, and watching local sports teams, being a foster mother and having humbling opportunities to see God bring hope and healing to broken lives. She is incredibly thankful for the support and love she has from her family and church community.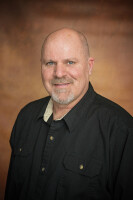 Kris Klein
Facilities Manager
E-Mail:

Kris Klein is our faithful Facilities Manager. He keeps New Life Church beautiful inside and out, and we are grateful for his loyal service. Kris has attended New Life Church for most of his life. He is married to Debbie, the father of three daughters and one son and the Grandpa of eight. His Favorite verse is John 1:1 and his loves are God, family, and country!