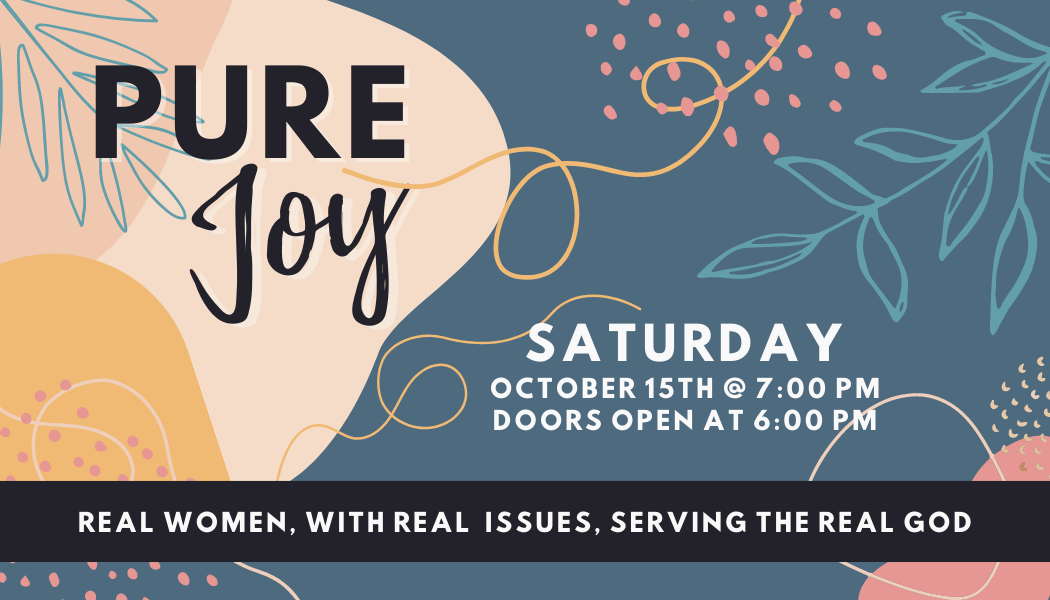 Saturday, October 15, 2022, 6:00 PM - 10:00 PM
Welcome to Pure Joy
We are real women, with real issues, serving The real God
At this event, you will see women from our community being honest and transparent... telling their stories about how God is working through their imperfections. We invite you (and 50 of your closest friends) to come see what Pure Joy is all about.
Come early for some fun giveaways and laughter!
Doors open at 6:00 pm.
Shirts can be purchased at New Life Church before and after the event.