NL Student Ministries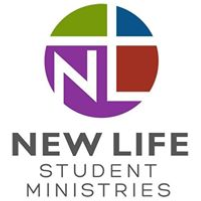 New Life Student Ministries
NLC Student Ministry exists to build a vibrant student community that encourages students to Pursue Christ and encounter Him in Worship, build on the Growth found in His Word, and then go and spread the love of Jesus Christ through Outreach opportunities that shine the Light of Jesus to our valley and beyond. We do this by...

Students Reaching Students
Extending the love of Christ to friends.

Being a light to those in darkness.

To ignite the passion for God in each other.
---
Students Teaching Students
Increasing in the knowledge of God's Word.

Growing in the character of Christ.
---
Students Influencing the World
Serving in the church.

Serving in the community.

Serving in the world.
---
Click HERE to sign up to stay informed about all New Life Student Activities.